Just See Optika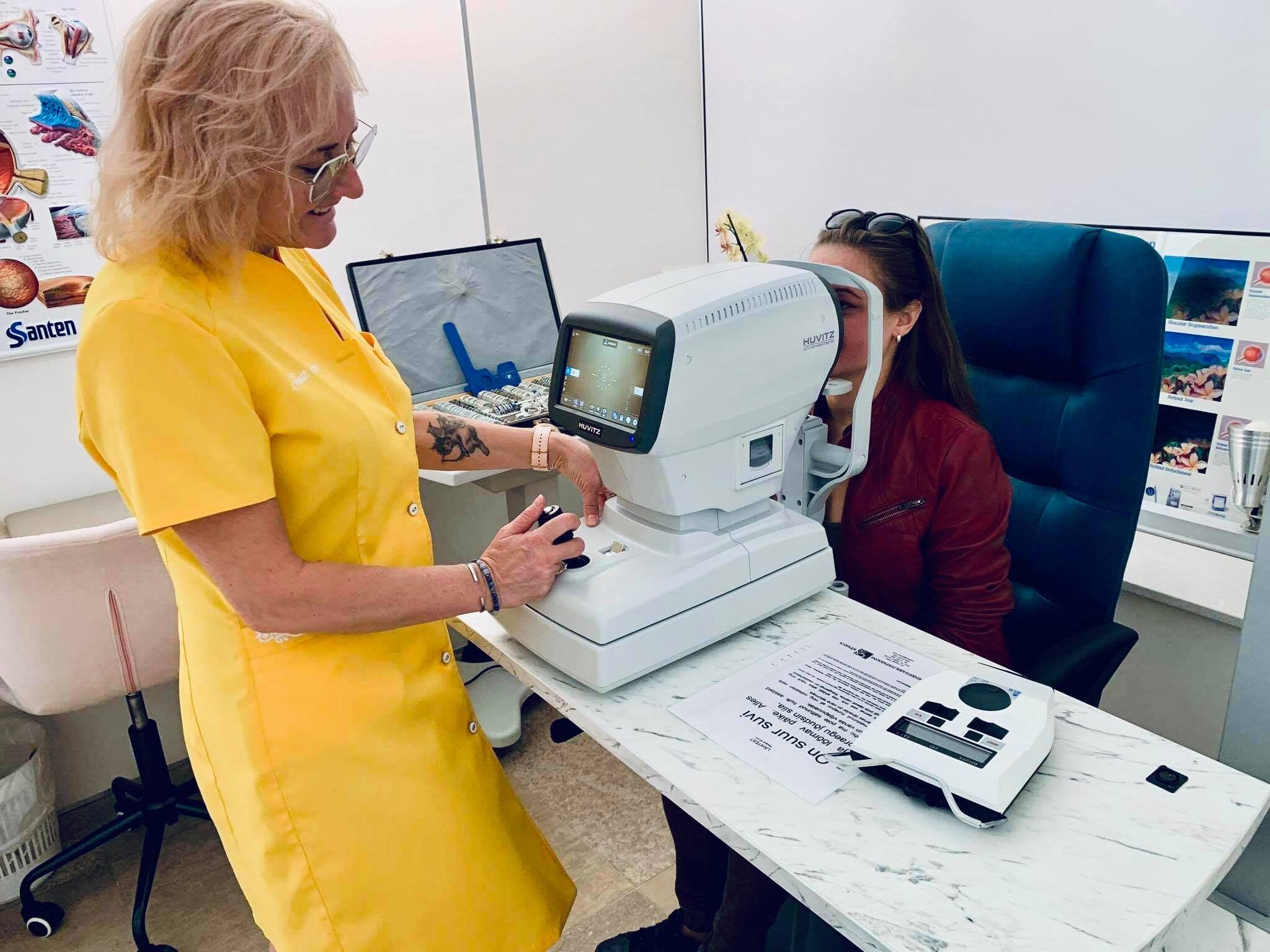 About us
The eyes are the mirror of the soul and our eyes reflect a great passion for optics.
Our eyewear shop is located at 36 Majaka Street, and we perform eye examinations for children, adults and seniors.
In the cosy JUST SEE optical salon, created by mother-daughter duo, we would like to offer you a friendly and personal approach, professional eye examinations and exciting frames with high quality lenses. Of course, we've also thought about contact lens wearers and those who are new to wearing contact lenses.
Because we are not located in a busy shopping centre, every visitor is important and memorable. At our salon, you will be treated personally and always welcome back.
Contact us
---
Come see the full range of frames in the shop on site
Optometrist Margit Peebo
I have been an optometrist since 2006. My passion for vision started when I got a job as a saleswoman in an eyewear shop. I saw how exciting and wide the world of eye health and good vision really is, and I felt I wanted to start helping people with it myself.
I've done vision screenings in almost every region of Estonia, and clients have ranged in age from five and up. The most important thing for me in all of this has been the sincere smiles and gratitude I see from my customers. I'm very happy to say that nowadays, wearing glasses is not a shame, but visiting an optometrist and choosing frames is rather a special occasion. I want our friendly atmosphere to be a place where everyone dares to come in and voice their concerns and ask questions.
In my free time you can find me representing Estonia at kurling competitions or at the jogging track with my dog Figo 🙂
Book an appointment for a sight test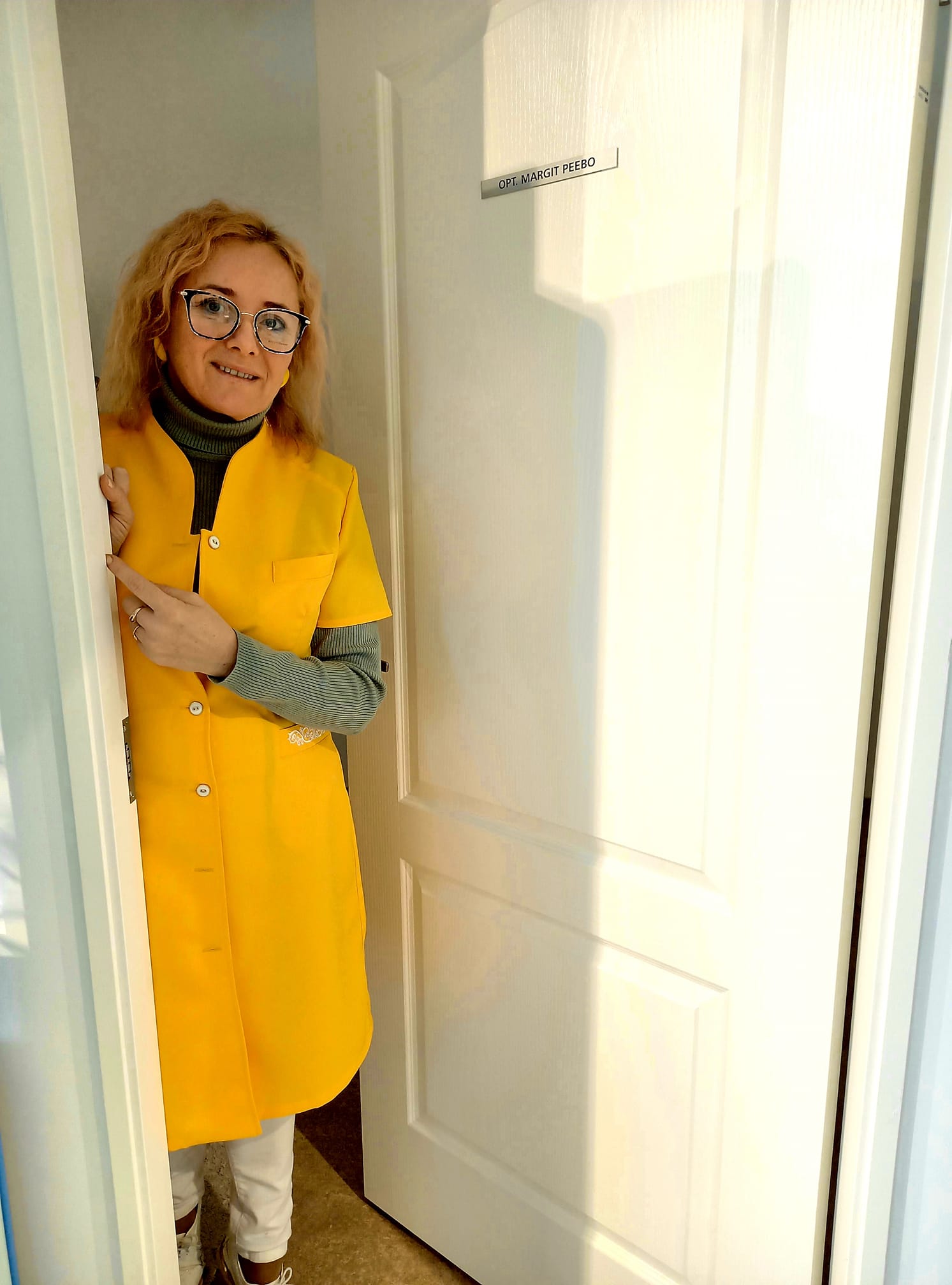 Services
We have over 20 years of experience in the optics industry
---
We advise and check the vision of both children and adults.
Sale of spectacle frames and glasses
Optometrist Margit Peebo. An eye check is quick and painless. Both distance and near vision, eye pressure and eye cooperation are checked. Vision should be checked at least every two years.
In our range, we've thought about the more mature wearer as well as young experimenters. Our consultants are on hand to help you find the frames and lenses that are right for you. The glasses in the range are from the world's leading brands Essilor and Hoya.
You need a dry eye test if you feel irritation, rubbing, scratching or blurred vision. If you feel discomfort in your eyes, make sure you come for a check-up, as ignoring it can lead to more serious problems later.
Contact lens advice and prescription
Eyeglasses maintenance and repair
It is important to take care of your eyes on a daily basis to avoid eye fatigue. We can recommend exercises for spasmodic eye muscles, lazy eye, eye muscle training, focus development, etc.
We will check your eye structure, condition and suitability for contact lenses. We'll choose the lenses that are right for you and talk about fitting and removing them. Allow 1h for the procedure and come make-up free.
Fitting screws and nose pads to frames, bending frames and other work needed to keep your glasses in top condition.
Price list
---
Vision screening
The price of 5€ applies if you also buy glasses from us. Price without purchase 20€.
Prescription of primary contact lenses
The price of 25€ is valid if you also buy lenses from us. Price without purchase 35€.
Installation of lenses
The price of 5€ is valid when you buy both glasses and frames from us. Installation of glass in your own frames 25€.
A reminder for people coming for an eye check
---
When you come for a sight check:
Please make sure that you do not have any colds, viral infections or eye infections.
Allow a minimum of 30 minutes for all the necessary tests to be carried out.
If you're a lens wearer, please don't wear contact lenses for the day. If you come for a follow-up visit, don't wear contact lenses for at least 4 hours before your appointment.
If you already wear glasses, please bring your existing glasses or a prescription for glasses.
The eyesight check could be between 10.00-17.00 or Saturday/Sunday with rested eyes. With tired eyes, vision control is usually inaccurate.
If you have a booked appointment for an eye examination, an optometrist will be waiting for you.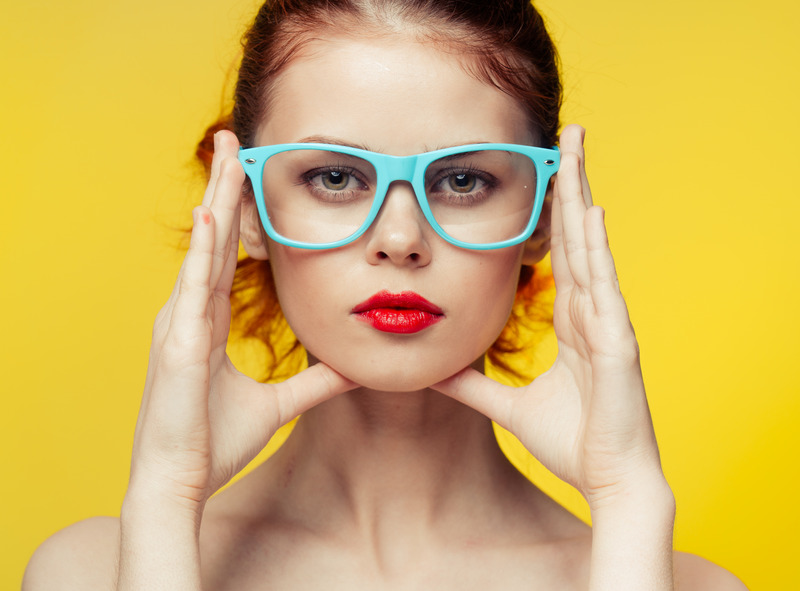 Your eyes are important to us!
A private salon, an experienced optometrist and a wide range of frames await you.
Book a time online